Nostalgia #1

Mind-bendingly deep for a seventh grader, kick ass robots, psychobabble, and endless debates between me and Victor over who's hotter, Asuka (moi) or Rei (Victor).

Anyway they're "reimagining" the series as four movies so I can't wait. Here's the trailer for the first one, to premiere in Japan on September 1st.



Nostalgia #2

Best burgers on the freaking planet. I love the whole "secret menu" culture that they have going on and an Animal Style burger is definitely the best of the bunch.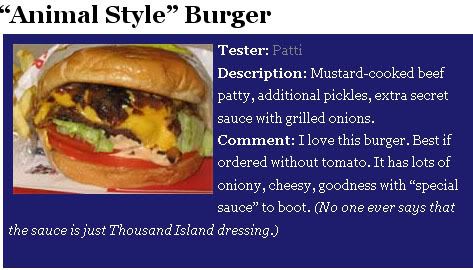 Nostalgia #3

I had forgotten how cute Mandy is in this video until I saw it being played again yesterday. She bites her knee in the video! How many pop stars would do that?